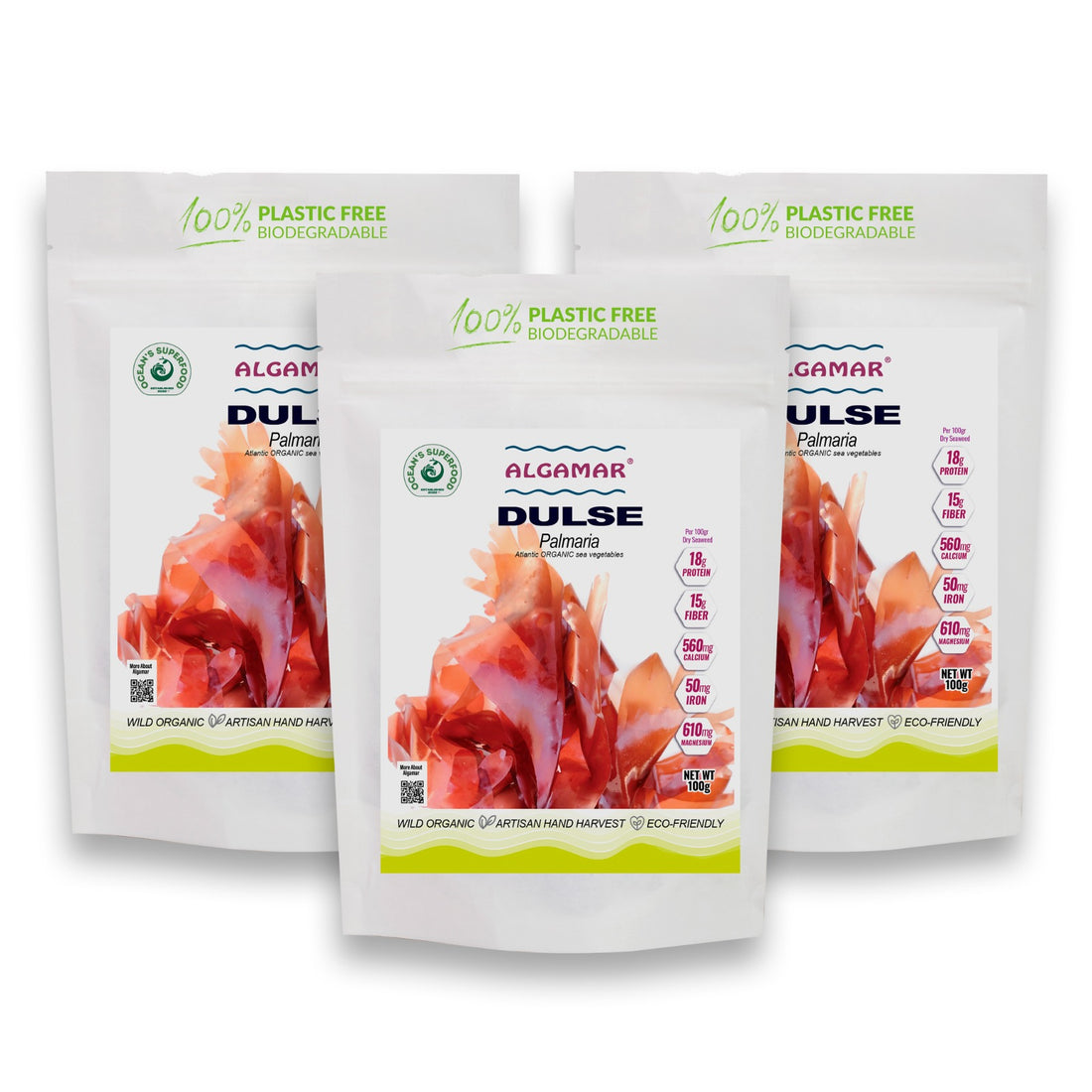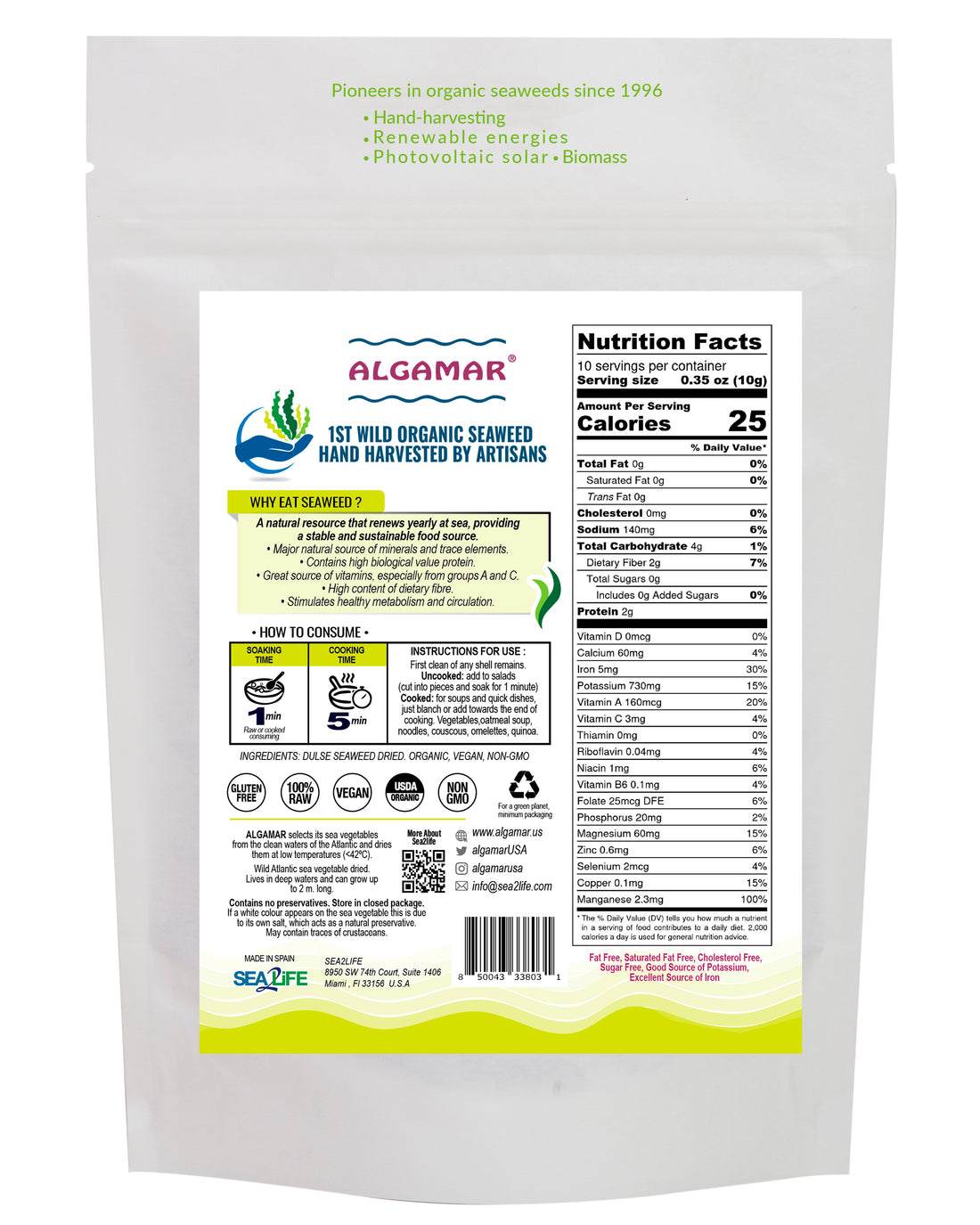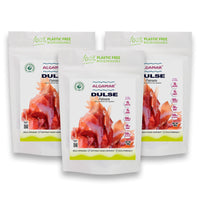 Dulse Palmaria, Atlantic Organic 100g in Bundle of 3
Our prestigious Wild Hand Harvested Organic Dulse Seaweed in bundle of 3. 
This option represent savings for you and savings for our Planet with less packaging and energy required. 
Take advantage of our long shelf-life, stock and save !
Atlantic Dulse / Palmaria - Organic
Instruction : Dried as a superfood snack or add directly to salads. You can also  rehydrate for 1 minute with some salt and lemon juice. Cooked: for soups and quick dishes, just rice and add towards the end of cooking. Vegetables,oatmeal soup, noodles, couscous, omelettes, quinoa.
Already known to the ancient Celts, its rich vitamin C content helped to prevent scurvy among ancient seafarers. It is also notable for its protein and exceptional potassium content. Reddish in colour, it brightens up salads and snacks, even without prior soaking. Its delicate flavour and aroma make it one of the best sea vegetables to eat raw or in soups.
ALGAMAR selects its sea vegetables from the clean waters of the Atlantic and dries them at low temperatures (<42oC)
ECO / Organic, EU Control Norm CE nº 710/200
ES-ECO-022-GA Agriculture UE
Certified Origin
Quality Promise
Hand harvesting and hand selection of fresh and dried seaweed guarantees a top quality product and supports the local community with sustainable employment.
Algamar seaweed is certified as an ORGANIC FOOD by the European Regulation Control Authority (EC Regulation No. 710/2009).
We're Giving Back
In support of Sea Shepard, a portion of our proceeds go towards helping them protect and save our oceans.