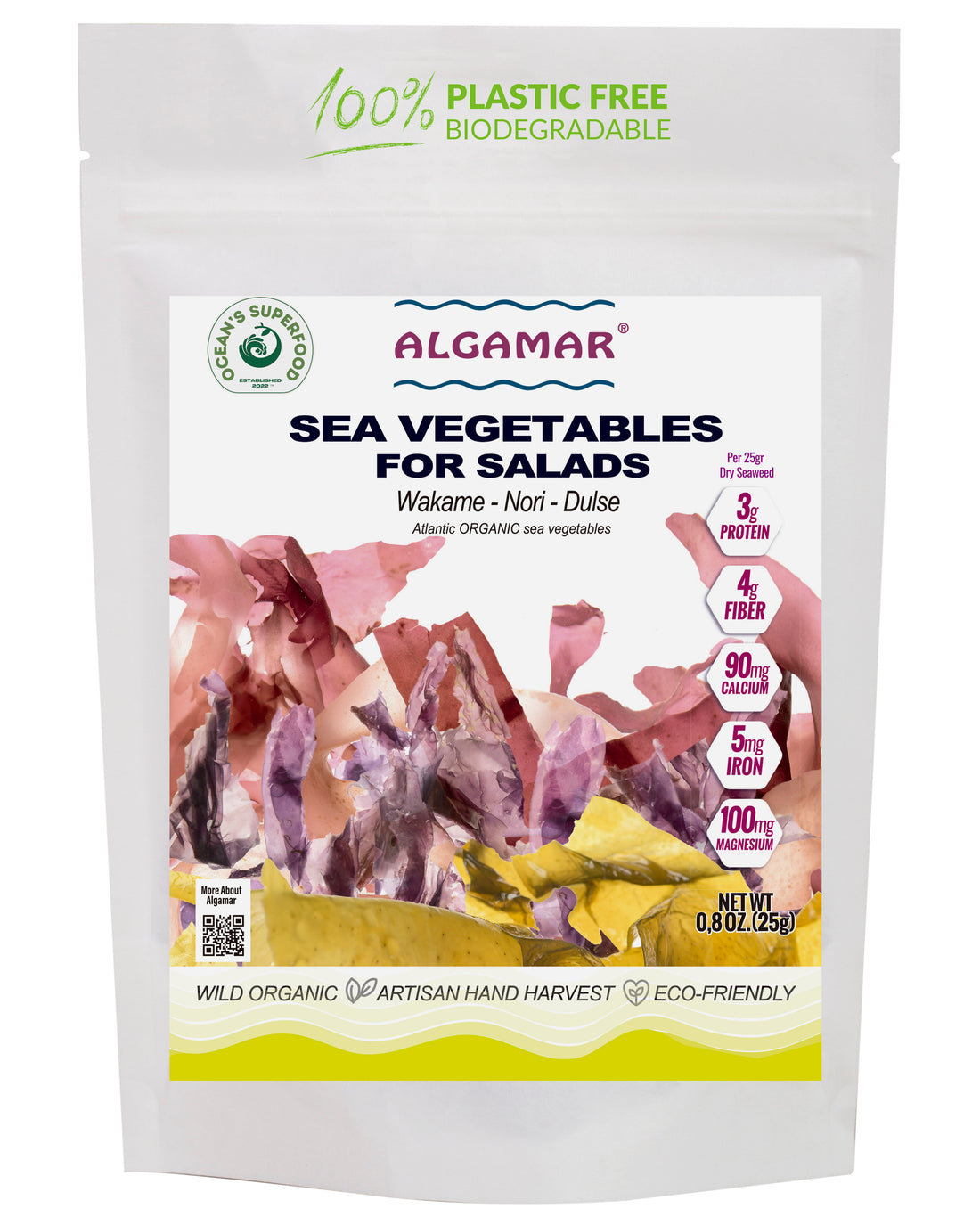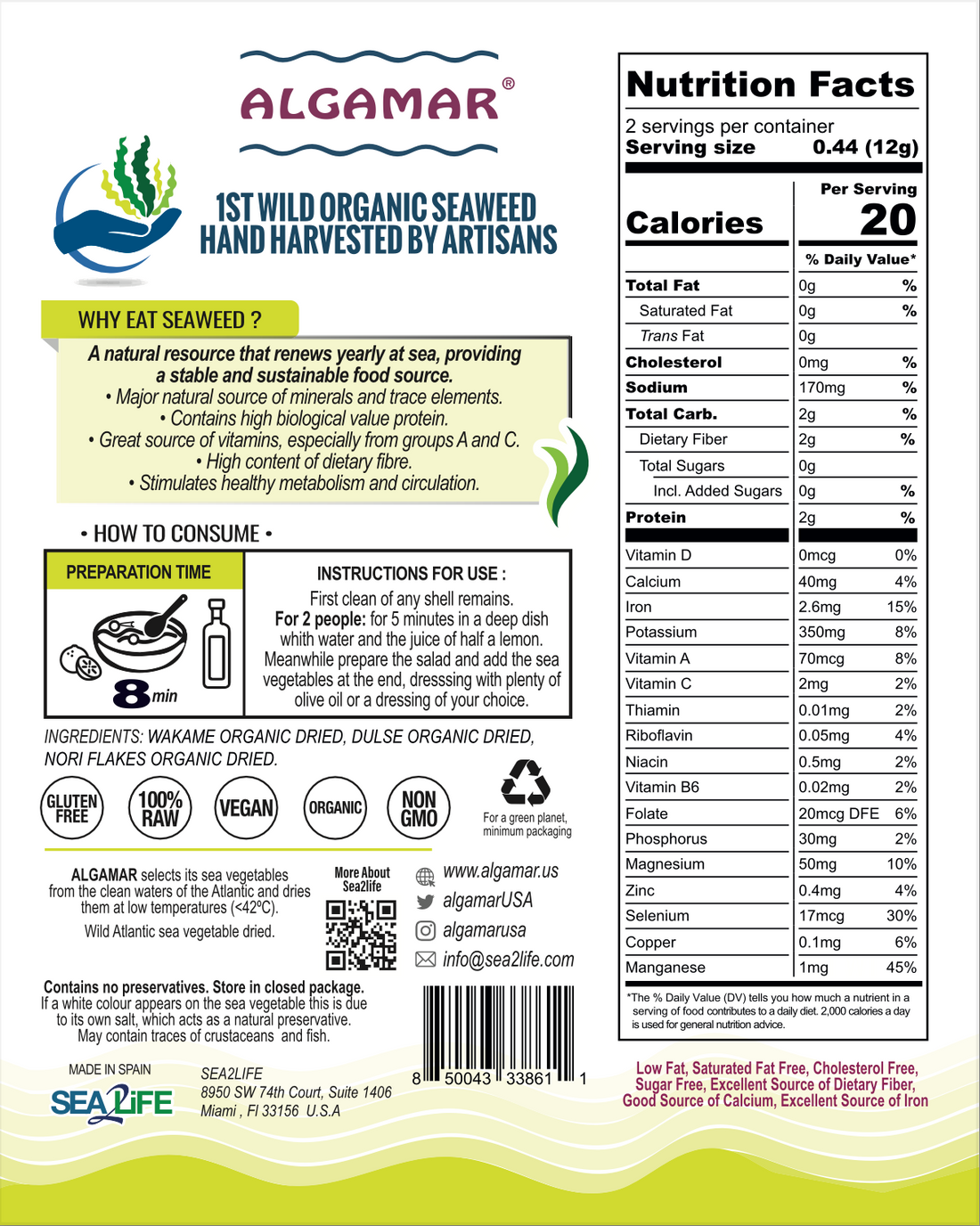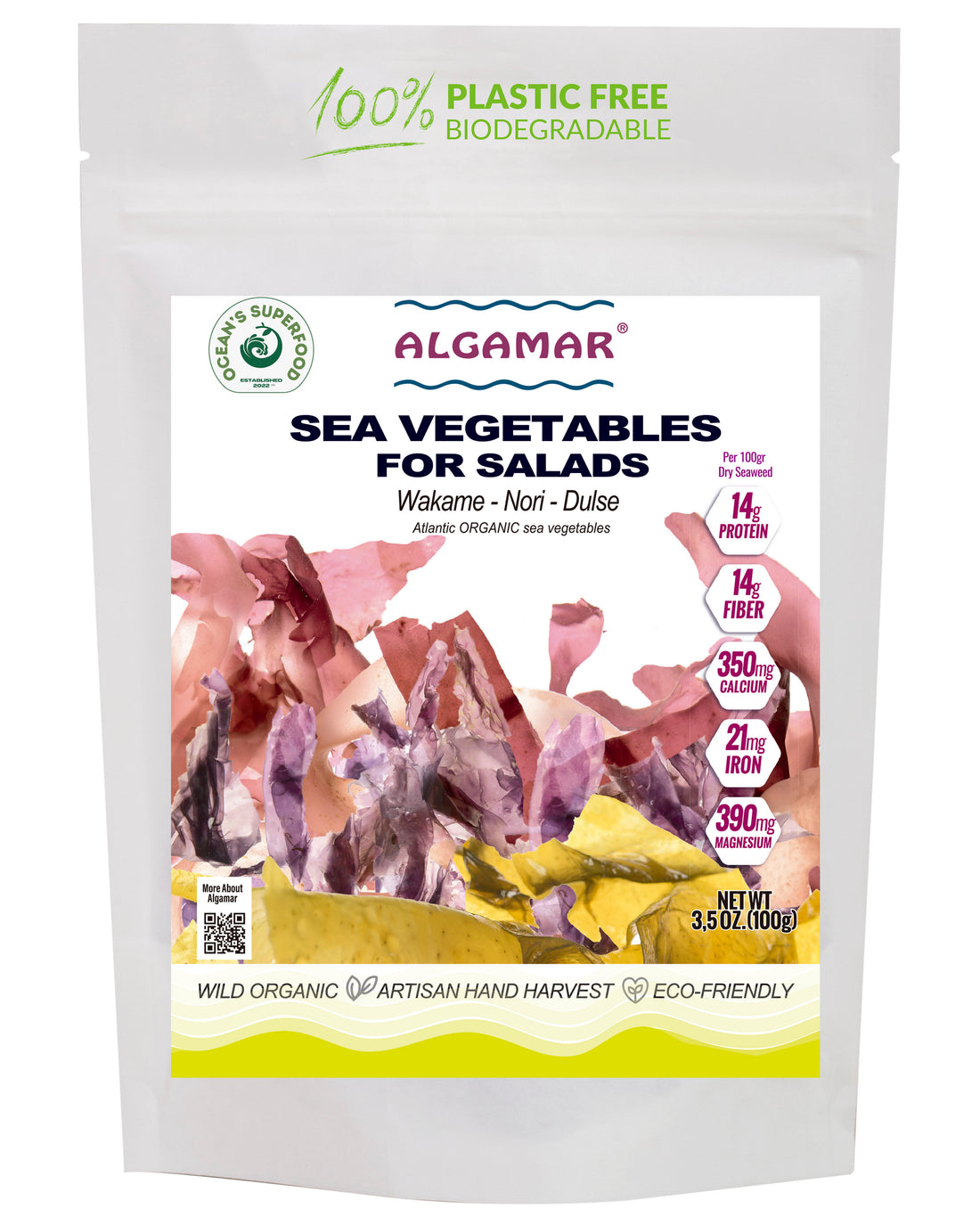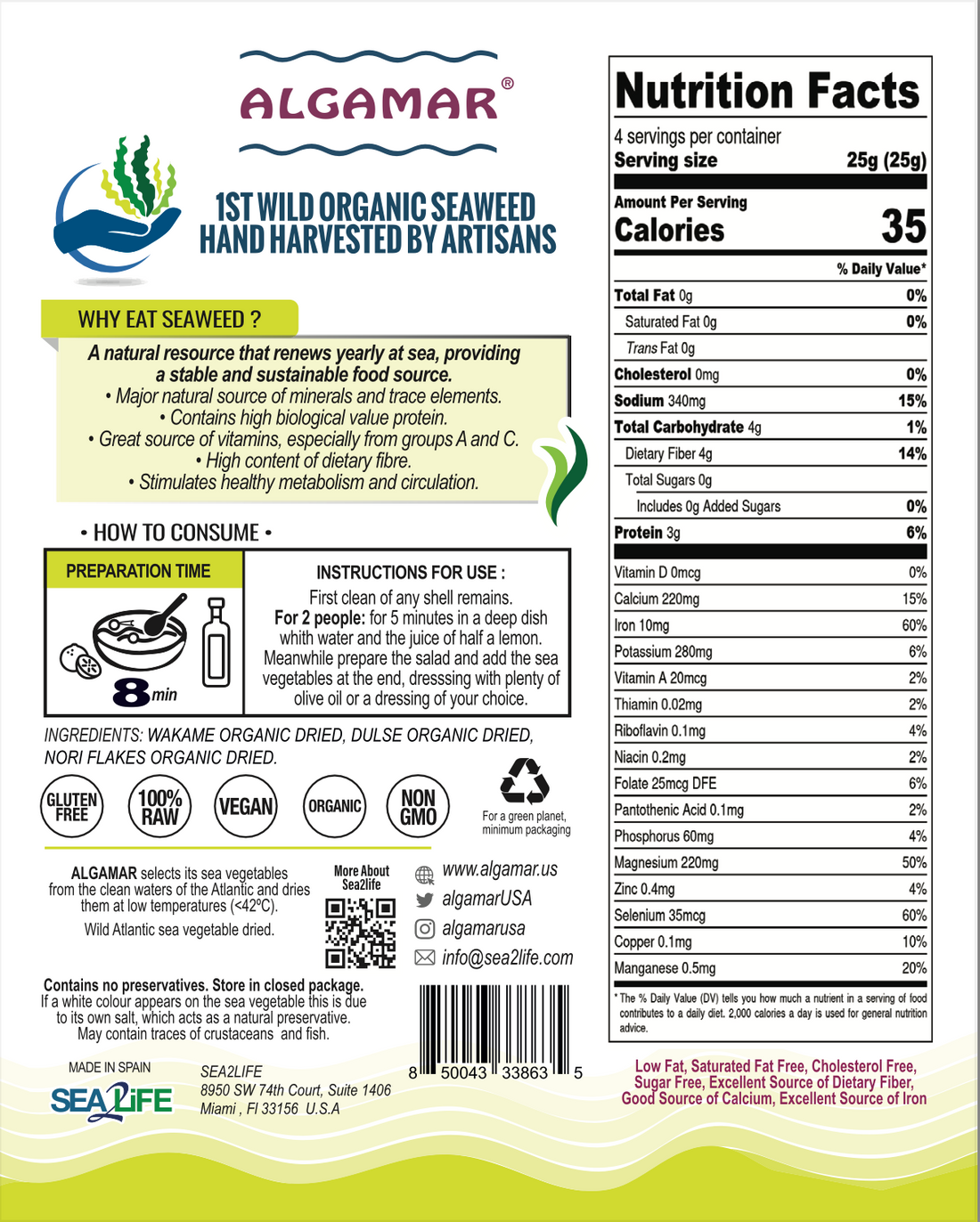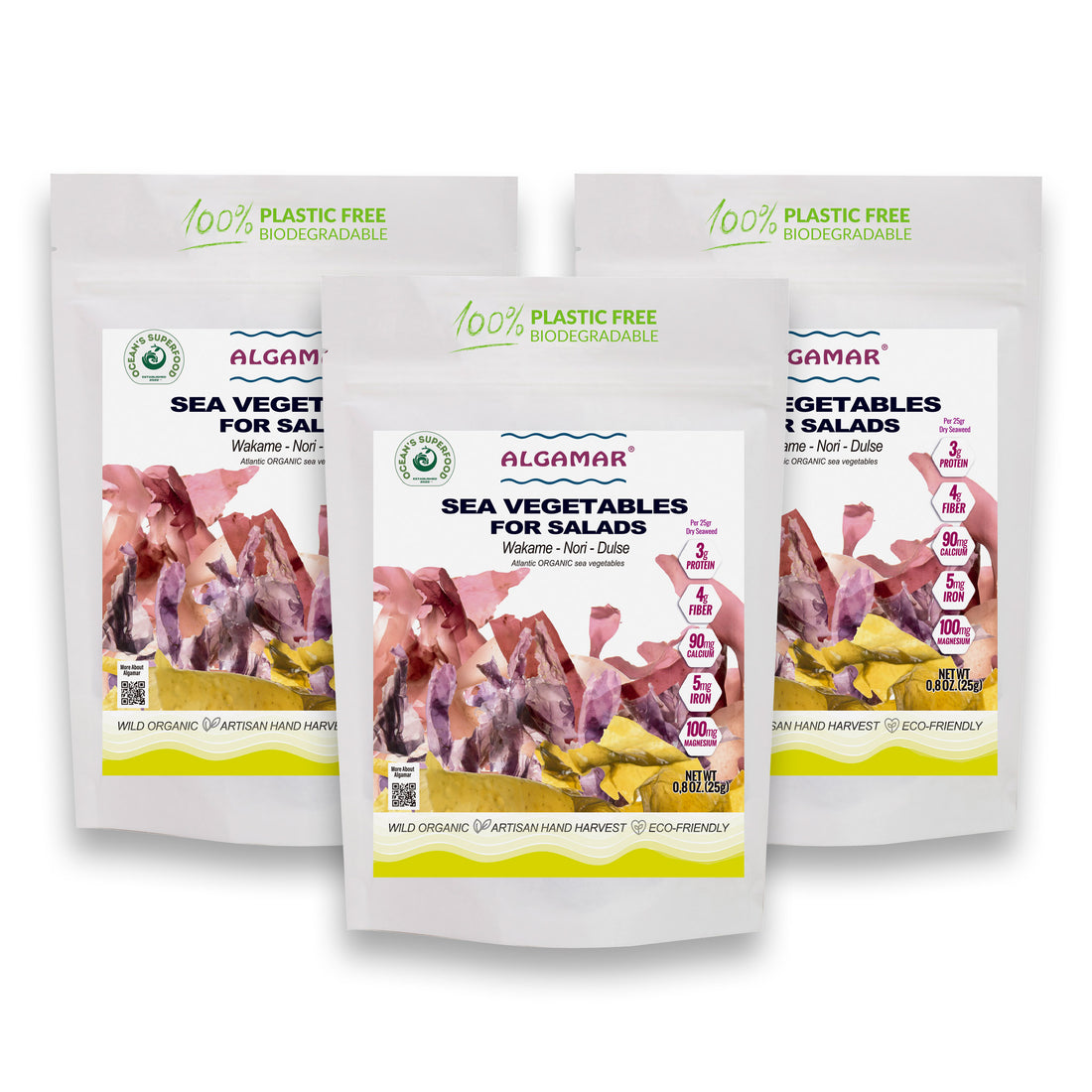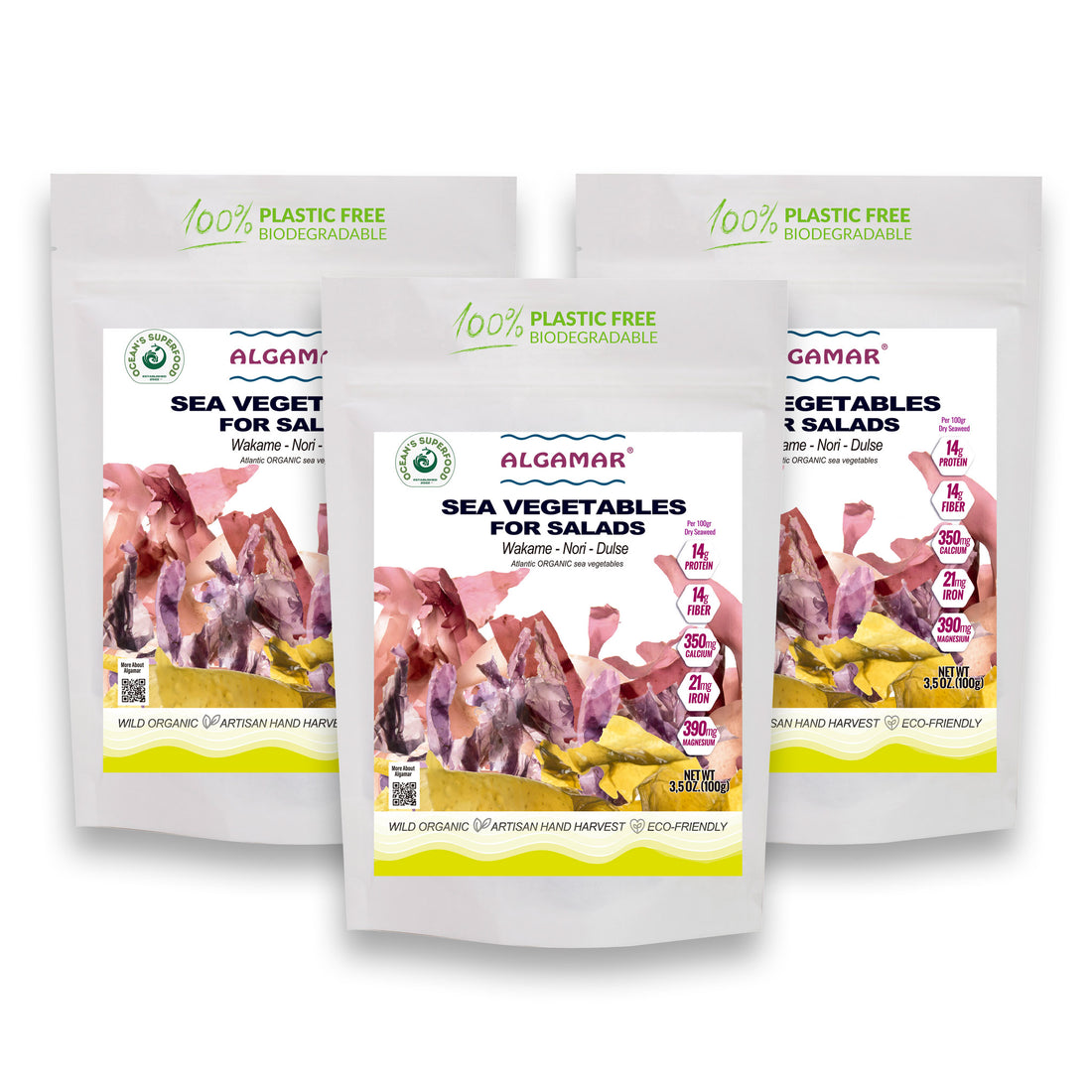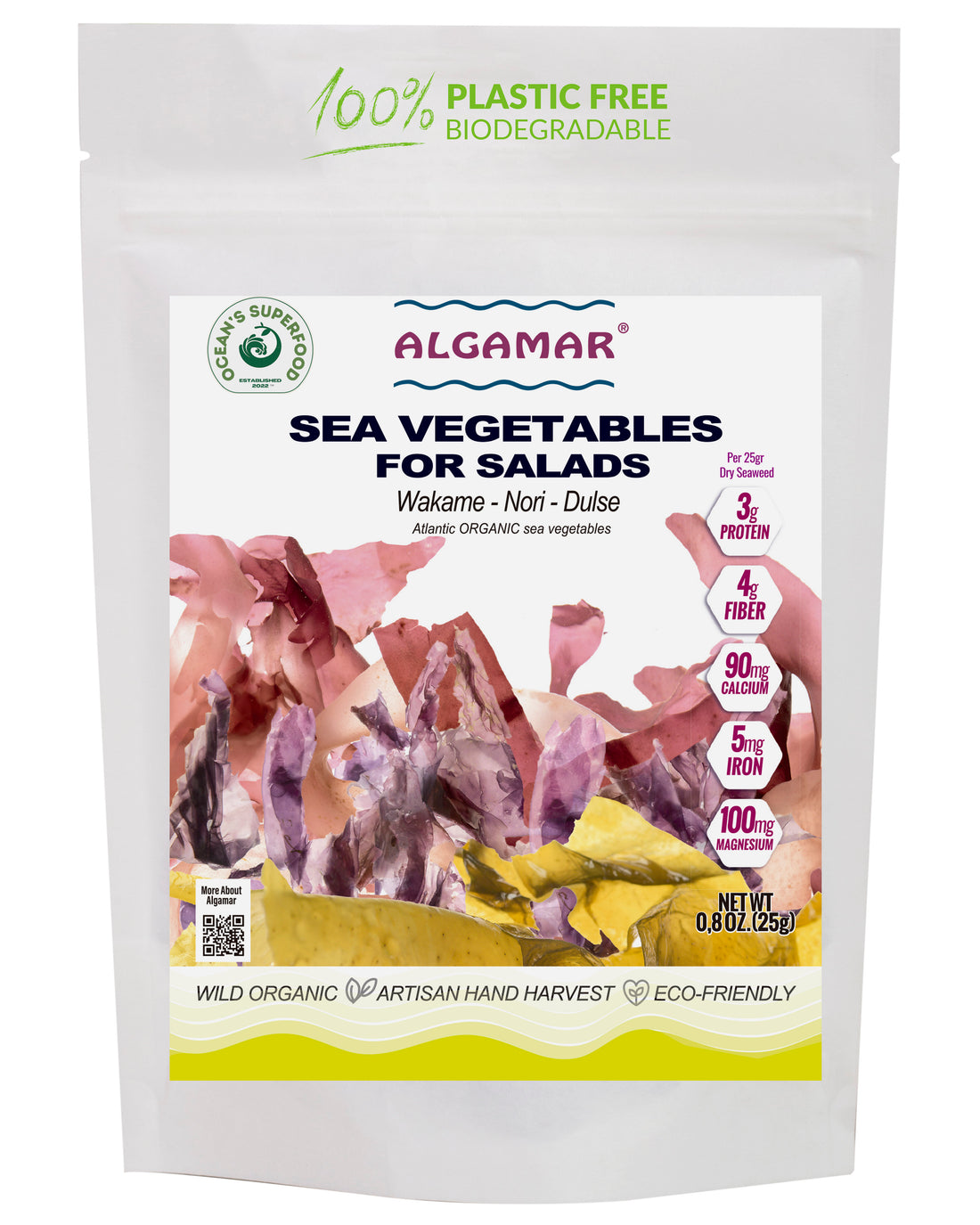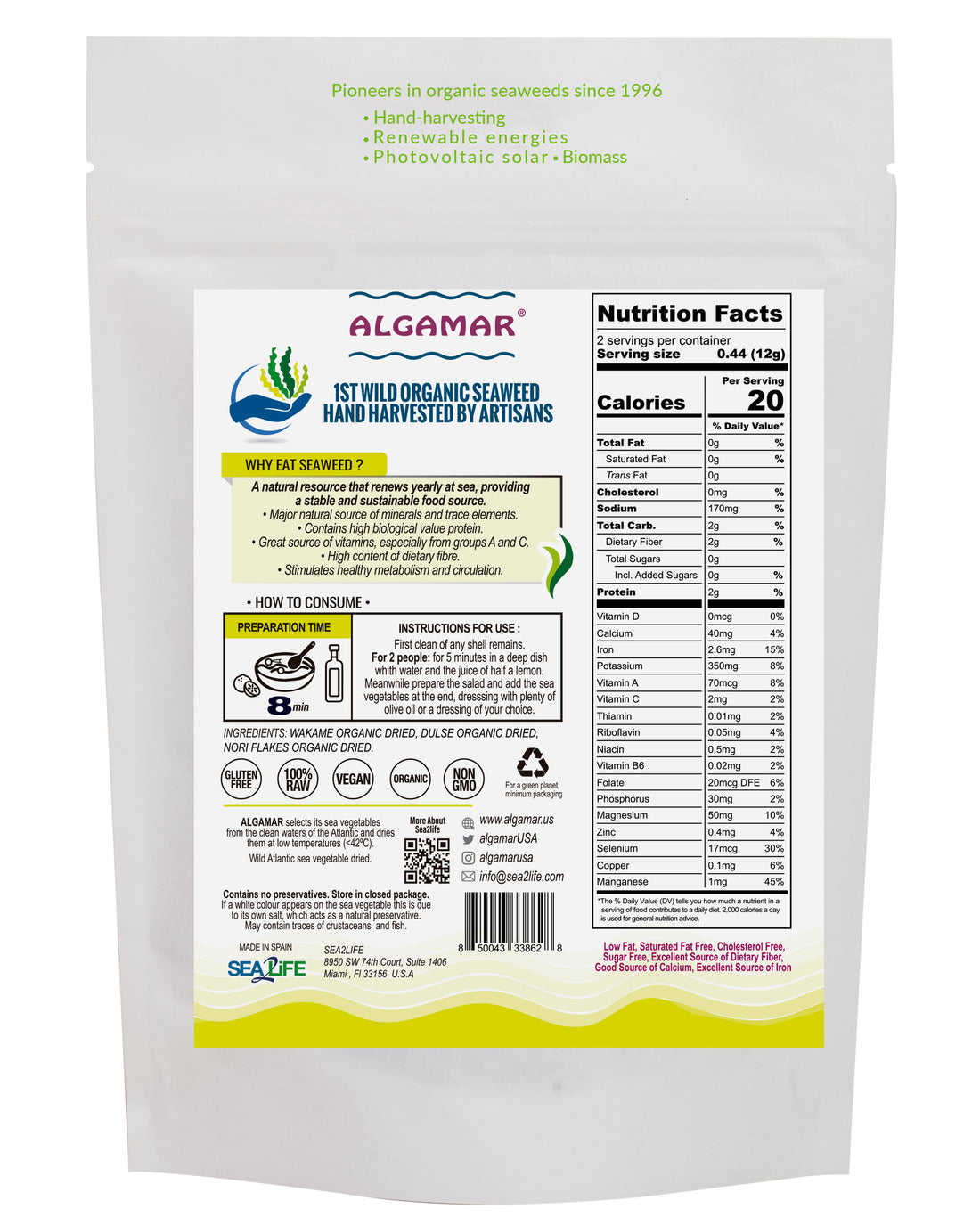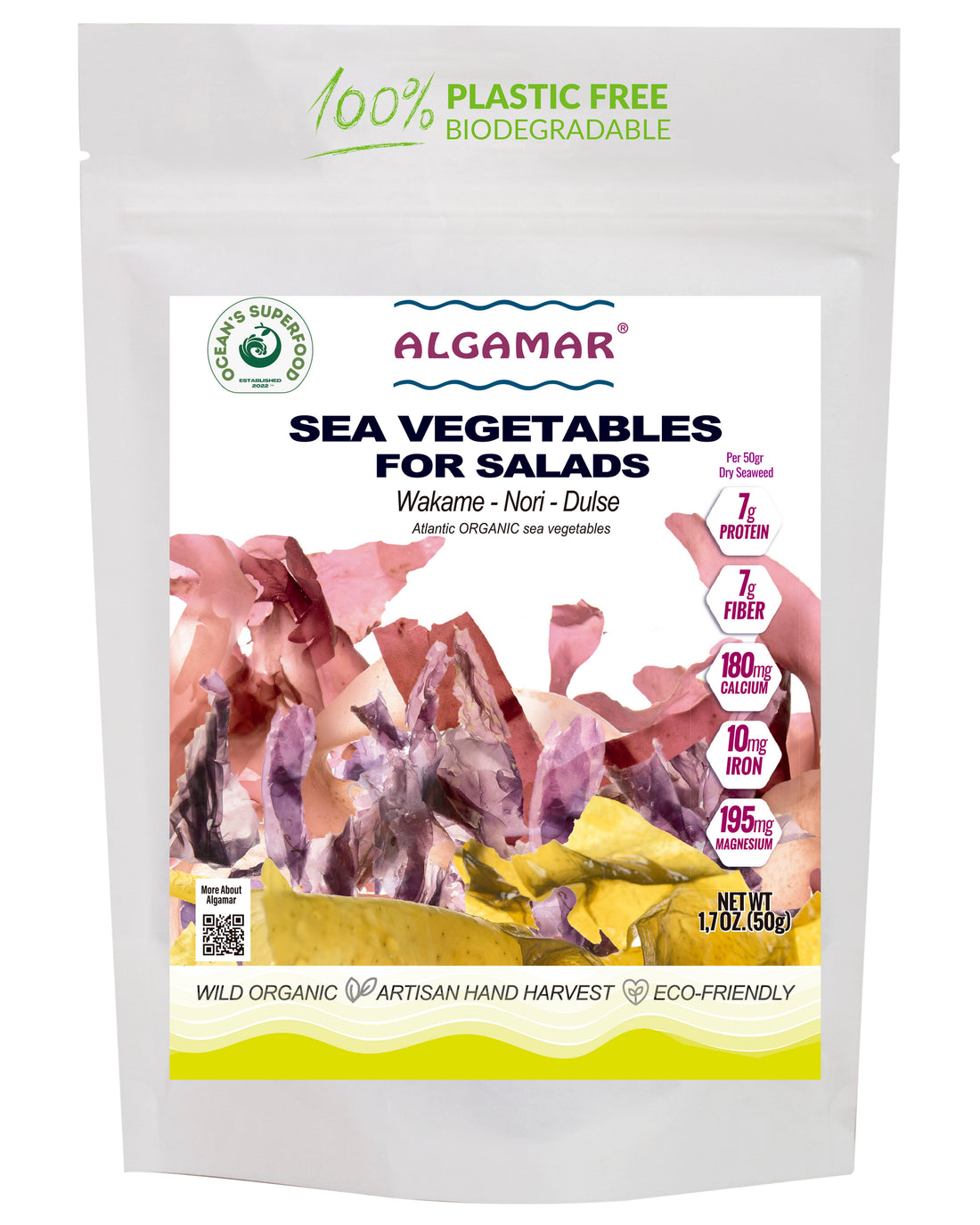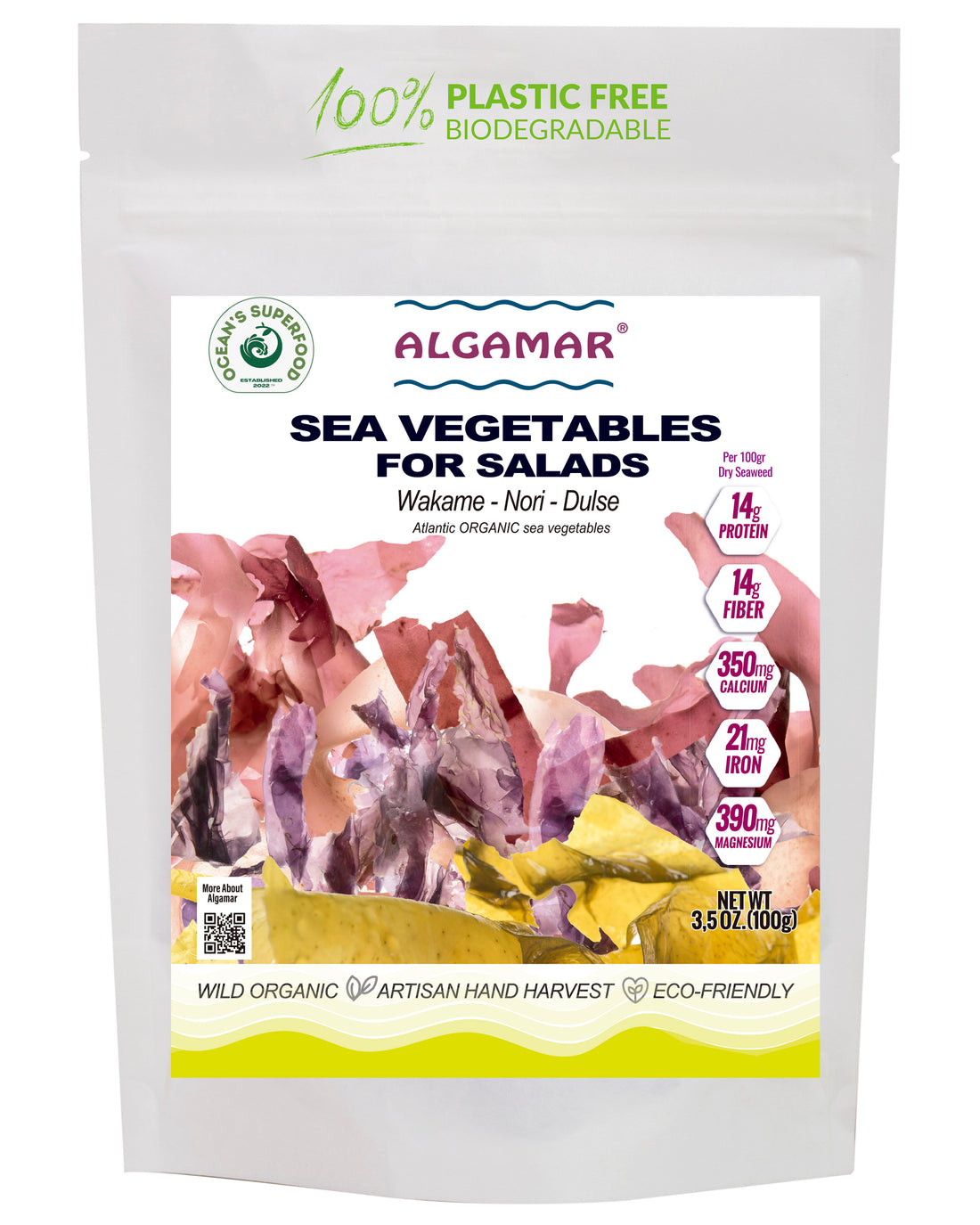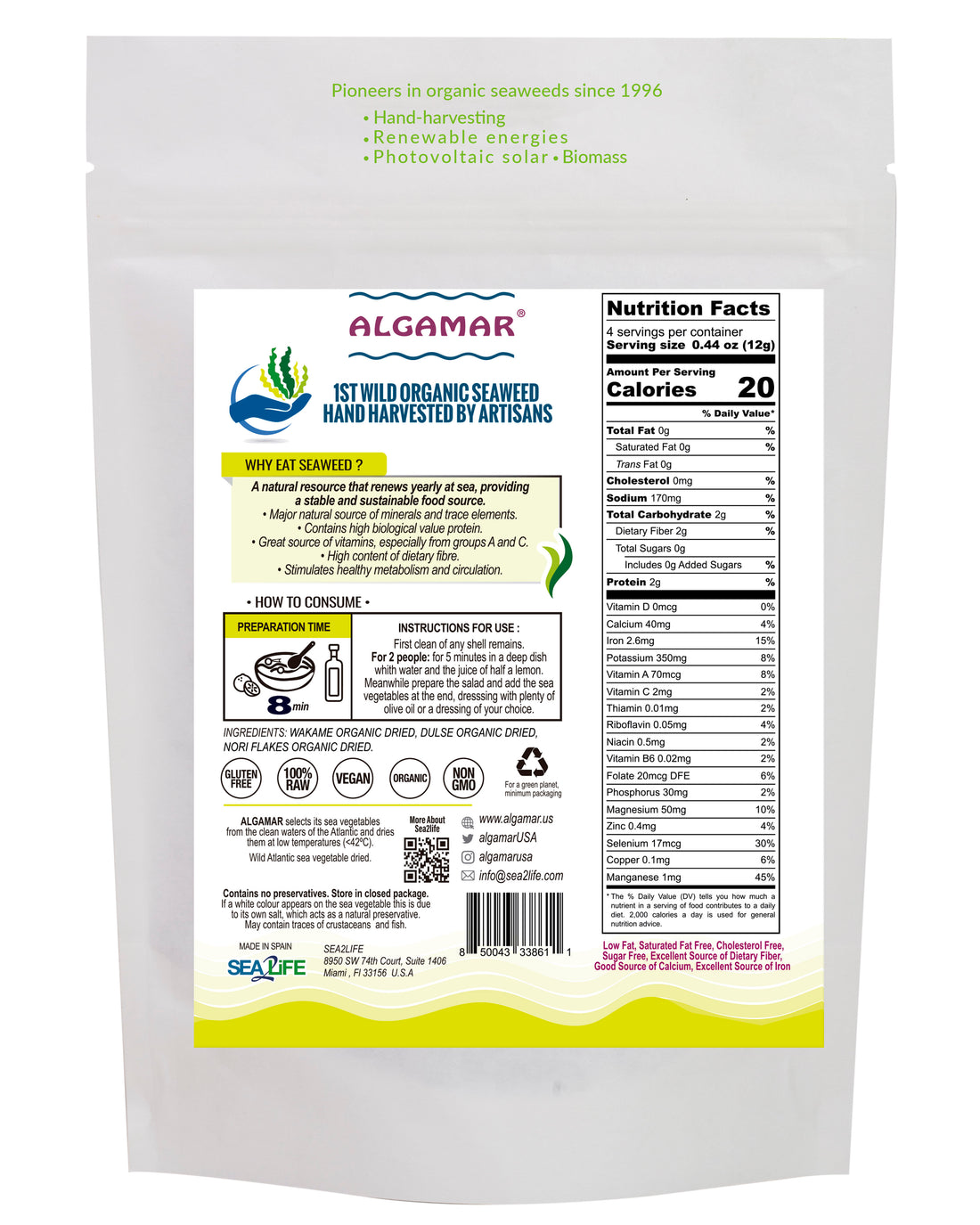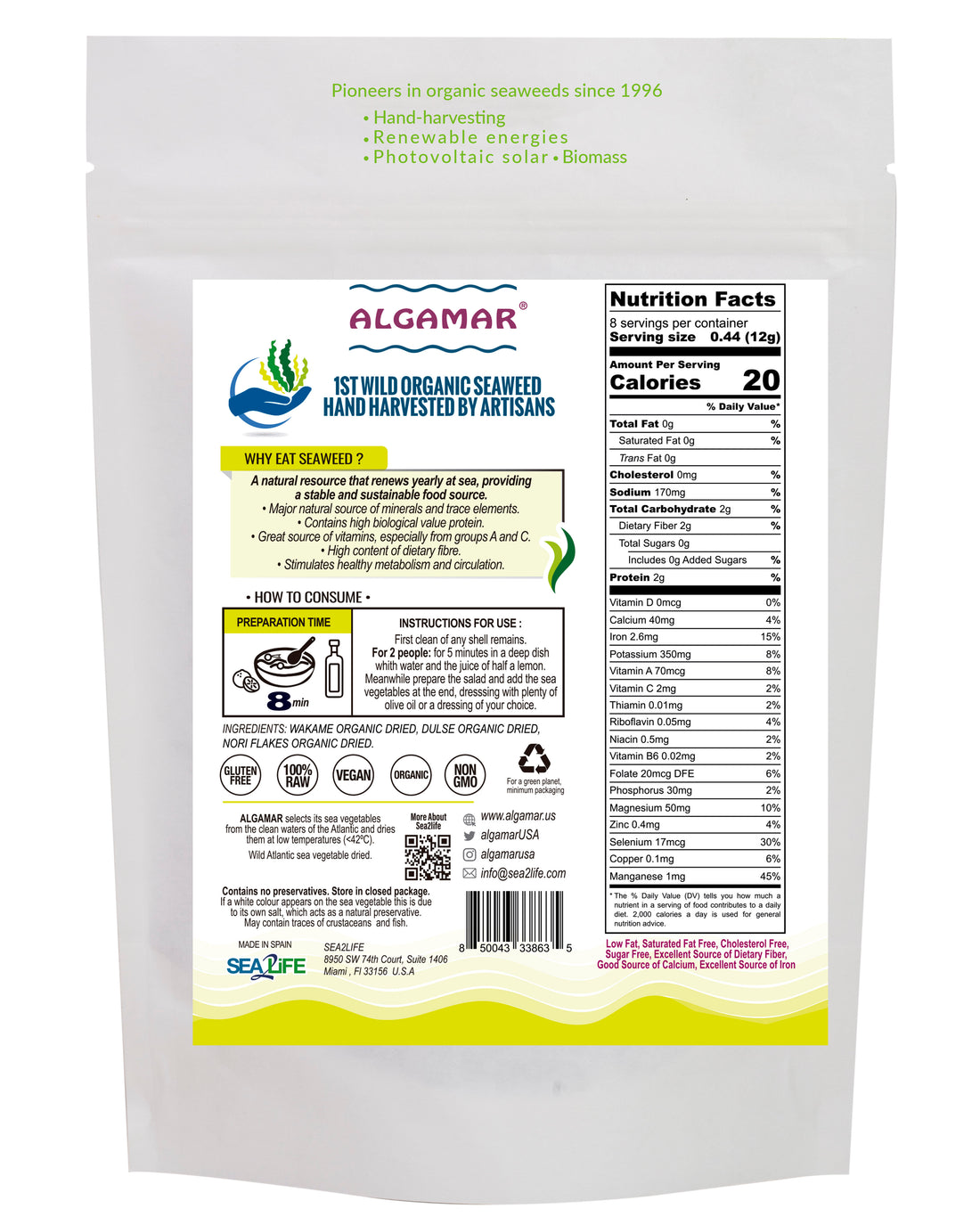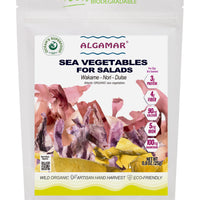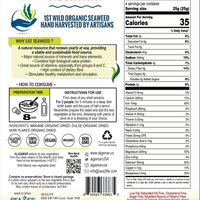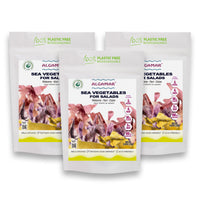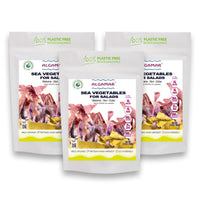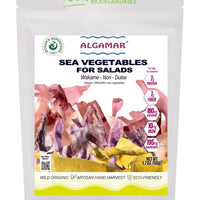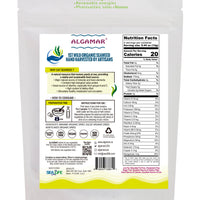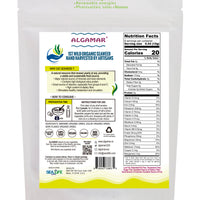 Sea Vegetables for Salads with Dulse Dried Organic Seaweed
Wild Atlantic sea vegetables dried: Wakame*(Undaria), Nori*(Porphyra) and Dulse* (Palmaria). *From Organic Wild Harvest by Hand

INSTRUCTIONS FOR USE: Rince and rehydrate for 5 minutes in a deep dish with water and the juice of half a lemon. Meanwhile prepare the salad and add the sea vegetables at the end, dresssing with plenty of olive oil or a dressing of your choice. 100 g good for 20 portions.
ECO / Organic, EU Control Norm CE nº 710/200
ES-ECO-022-GA Agriculture UE
Certified Origin
Quality Promise
Hand harvesting and hand selection of fresh and dried seaweed guarantees a top quality product and supports the local community with sustainable employment.
Algamar seaweed is certified as an ORGANIC FOOD by the European Regulation Control Authority (EC Regulation No. 710/2009).
We're Giving Back
In support of Sea Shepard, a portion of our proceeds go towards helping them protect and save our oceans.